Click Here for the Online Referrals Form Sistema de referencias en la red
FINDING CHILD CARE
F.I.N.D. CARE – CALL (559) 456-8195
MON – FRI 9 AM TO 4 PM
When your are searching for your child care referral needs, the FIND Care department would like you to keep in mind that, the information we collect is very important in order to make appropriate referrals. Please fill out all the required information. Your information is kept confidential at all times. The data collected is utilized at the State and Local levels to address the child care needs in Fresno County.
*FIND Care encourages parents to read our free brochure called "Sorting Out What You See," a guide on how to select and evaluate quality child care programs. You can download a Spanish or English copy of the brochure below, or call us and we will be happy to mail you a hard copy.
  Sorting Out What You See   Evaluando Lo Que Ve
*DISCLAIMER*
BEFORE CONTINUING, YOU MUST READ AND AGREE TO THE FOLLOWING:
Referrals given to parents by CSN's FIND Care department are strictly referrals NOT recommendations.
A license is NOT a guarantee of quality.
Depending on your needs for child care, referrals may be made to license exempt (non-licensed) programs, such as: parents' co-ops, recreation programs, afterschool programs and community based programs.
OLIVER'S LAW: THE PARENT'S RIGHT TO LICENSING INFORMATION
California State Law REQUIRES licensed child care facilities to make copies of any licensing report accessible to the public.
As a parent, you have the right to get information about any substantiaded or inconclusive complaints about a child care provider that you select for your child. That information is public and can be obtained by calling the Fresno County licensing office at (559) 243-4588. *You will need the facility license number to request the file and will only be allowed to access the files of 3 providers per request
CSN does NOT make recommendations, does NOT supervise these programs, has not evaluated them and is NOT responsible for them in any way.
*If you agree and fully understand the above disclaimer, proceed with your child care referral search by choosing one of the options below.*
*Referrals are NOT recommendations to or for specific child care providers.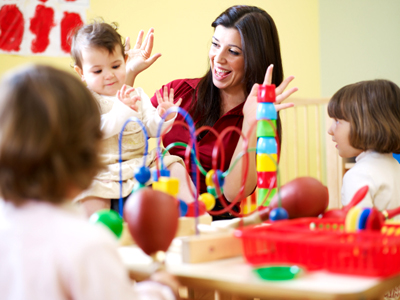 Quality Care Matters
Every Child Deserves The Best Care Possible.
OPTIONS FOR FINDING CHILD CARE IN FRESNO COUNTY:
1. CALL FIND CARE: (559) 456-8195. Trained referral counselors are on duty Monday -Friday from 9am – 4pm to help parents locate child care and meet the family's individual needs.
2. REFERRAL FORM: You may request child care referrals by completing and submitting the following form. A referral counselor will contact you within 2 business days.
  REFERRAL FORM
3. ONLINE REFERRALS: 

IF YOU NEED ADDITIONAL ASSISTANCE PLEASE CONTACT CSN'S FIND CARE DEPARTMENT: (559) 456-8195.
If you are not in Fresno County and need child care in another part of California, please visit the California Child Care Resource and Referral Network at: www.rrnetwork.org to find the local R&R Agency in your county.
RELATED POSTS